Exsto Makunzva in Zvishavane

ZVISHAVANE
- Two small-scale miners have scooped awards at the Inaugural Gold Sector Awards recently held at Rainbow Towers in Harare.
Same Chivere was the first runner-up in the Best Buyer Midlands province category and Best Small Scale Miner in Masvingo province.
Charles Shava came out as first runner-up in the Best Small Scale Miner Midlands province category.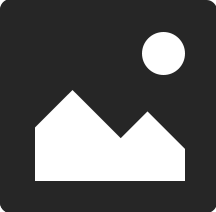 Chairperson for Zvishavane Mberengwa Miners Association, Themba Sibanda said he was very proud of the two miners for putting the district on the map.
"Doors are opening for small scale miners. I want to thank the ministry for recognising small scale miners and the effort for the decriminalisation of gold possession.
"The 28 tone target set by the minister is achievable provided the resources are available," said Sibanda who also encouraged Chivere and Shava to work extra hard and win more awards.
He thanked Mimosa mines for their efforts to help small scale miners in Zvishavane and Mberengwa.
Speaking at the function, Minister of Mines and Mining Development Walter Chidhakwa applauded the small scale miners for contributing 48 percent of the twenty three tons of gold delivered to Fidelity Printers and Refineries.
"I want to thank you very much, especially the small scale miners for your contribution. Without you we would not have achieved this improvement," Chidhakwa said.
He echoed Reserve Bank of Zimbabwe (RBZ) John Mangundya's directive that no one should be arrested for possessing gold as long as they will sell it to Fidelity Printers and Refineries.
"I am happy that the minister of Home Affairs Dr Chombo is here. I kindly ask for the decriminalisation of the possession of gold as long as the person is finding the fastest way to take it to Fidelity. But if the person is found crossing the borders with the precious metal, then the law must take its course,' said Chidhakwa.business, topnews