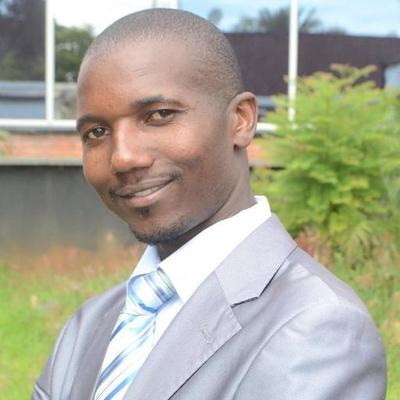 Lovemore Zigara
Shingirai Vambe

RUSAPE - The media fraternity was this week robbed of a dedicated cadre following the death of Zimpapers sports correspondent and 98.4 FM a Midlands presenter, Lovemore Zigara in a horrific car crash between Gweru and Kwekwe.
Zigara's car rammed into an oncoming vehicle just after Kwekwe River as he tried to overtake a vehicle that was ahead of his. Zigara was buried at Mutasa Cemetery in Gweru on Wednesday, June 20.
In Manicaland, three accidents over three days caused the loss of 10 lives; the first one happening in Nyazura near Chipembere business centre at the 199 km peg along Harare - Mutare highway last Thursday afternoon.
A teenage girl lost her life after the vehicle she was travelling in got involved in an accident which was believed to be a result of over-speeding.
Privilege Stetshia (16) of Fiki village who was a pupil at St Stephen Secondary School in Nyazura died on the spot while three other critically injured victims were admitted at Rusape Hospital.
This was after an unlicenced driver, Stephen Marambanyika (23) lost control of his blue Honda Fit (Reg number AEO 8811) and veered off the road.
Investigations were underway at Rusape traffic police by the time of writing and a charge of culpable homicide (RRB 3405270) had been preferred against Marambanyika.
Two more lives were lost the following day just a few metres away from the first accident spot when a Toyota Venture carrying members of the Anglican Church headed for the Benard Muzeki Conference in Marondera burst a tyre, veered off the road and crashed.
The victims died on the spot while three more sustained critical injuries and were transferred to Rusape Hospital. Four other survivors were reported to be in stable conditions.
On Saturday at around 14:00 hrs along the same highway close to Chipembere business centre, a Toyota Elgrand (Reg number AEP

7647) headed for Mutare experienced a tyre burst and veered off the road before crashing.
The accident killed Rusape police Assistant Inspector Razarera and six other travellers, with all the injured taken to Rusape Hospital for treatment.
Speaking to iTell News, Manicaland provincial police spokesperson, Inspector Tavhiringwa KaKohwa said human error and unroadworthy vehicles were mainly to blame for the carnage.
"We encourage motorists to drive at safe speeds. All those accidents were caused by speeding and tyre burst. It is important to check your car tyres before driving," said Kakohwa.